Events
LTSIG: Technology as the key to empowering the global community of English language professionals: pre- and in-service professional development opportunities
LTSIG and Bridge Education Group (Bridge) will have this online event to share ideas and best practices in professional development in empowering teaching by implementing technology. This event will be an excellent opportunity for attendees to exchange practical ideas on creating synergy between technology and language learning. Speakers will talk about:
Past and more recent research supports practitioners' experience that teachers motivated to become better at teaching inspire their students to progress in learning. Current teacher self-assessment tools that can guide teachers' decisions and selections on professional development paths will be briefly reviewed.

English language professionals should take advantage of the opportunities provided by technologies, planning innovative learning pathways and environments where webtools, multimedia platforms, repositories and digital resources are considered an added value to face-to-face lessons. Therefore, pre-service and in-service professional development on this topic is crucial.

Teacher-powered and technology-supported Business English involves the teacher actively supporting and enriching the learning experience with the help of the technology while still valuing the input and engagement of the learners. In this approach, the teacher acts as a facilitator, offering support and feedback, while also empowering the learners to take an active role in their language development and application in real-world business contexts.

The time is now to harness technology's full potential, increase your teaching impact, and meet the growing demand for online English education. Discover how the confluence of pedagogy and technology is reshaping education, and equip yourself with the tools to not only navigate but also revolutionize the online teaching sphere.
Speakers - Caterina Skiniotou, Letizia Cinganotto, Umut Ergöz, Rachel Story
Caterina Skiniotou: Caterina Skiniotou, aka Cat, has served the field of Education as a teacher, teacher educator, curriculum designer and developer, materials developer, teacher education program director and Foundation program director in three continents, North America, Europe and Asia. She is currently working on two research projects investigating game-based learning and extensive reading, and dynamic assessment. She is also serving the IATEFL LTSIG as its Administrative Officer.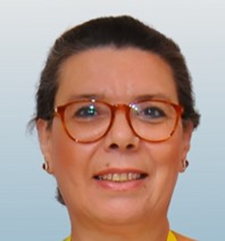 Letizia Cinganotto: Letizia Cinganotto, former Senior Researcher at INDIRE, Italy, currently teaches language teaching at the University for Foreigners of Perugia, Italy, where she is also Rectoral Delegate for International Relations. She holds a PhD in synchronic, diachronic and applied linguistics and the National Scientific Qualification as an Associate Professor. She is a member of different working groups and scientific committees both nationally and internationally. She is a member of the consultancy team of the European Centre for Modern Languages of the Council of Europe (ECML). She has published a large number of articles and five volumes. She is a member of IATEFL LTSIG committee.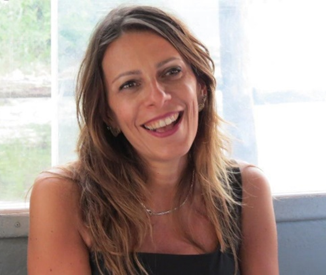 Umut Ergöz: Umut lives in Turkey and is a 27-year-old skilled educator and translator, holding a postgraduate degree in Pedagogy. With a background in chemistry, translation, programming and English instruction, Umut's diverse expertise spans language, programming, science, and education. He has been teaching English for 4 years and has been working with Bridge for the last 2 years.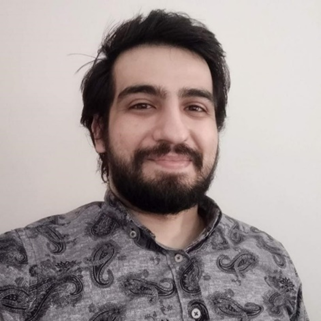 Rachel Story: Rachel started teaching English when she moved to China in 2010 where she taught students of all ages from 4 to 60 years old in a variety of settings including language schools, primary or secondary schools, universities, and as a private tutor. After living and teaching in China for more than five years, she moved to Bali in 2015 where she started teaching English online. Rachel has a Bachelor of Science in Music Industry Studies with a Minor in Business and also holds multiple BridgeTEFL certifications including the 60-hour Introductory Educator Certificate and the 60-hour Certificate in Teaching Business English. She assisted in developing the curriculum for the Succeeding as an English Teacherpreneur course and became an online tutor with Bridge in 2023. Rachel still continues her international travels today as a full-time traveling digital nomad. When she's not in class or jet-setting across the globe, you can find her working on her travel blog for digital nomads or seeing her favorite bands in concert.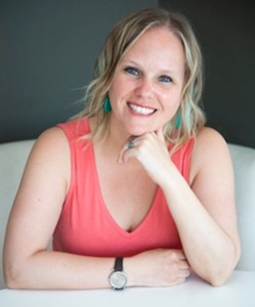 You can check the time of event where you are here.
---
IATEFL members need to login before registering for this event.Non members wishing to register for this event must hold a user account with us. If you don't already have a user account then create one by clicking 'Login' at the top left of the screen, then select "create new account". This is free and is quick and easy to do.
To view the IATEFL event terms and conditions please click here
Event details
Event type:
SIG Webinar
Learning Technologies
Date:
22/09/2023 - 14:00 until 22/09/2023 - 17:00 UK time

Fees:
This event is free to attend, however, only IATEFL members will have access to recordings and certificates. After registering, you will receive a confirmation email containing information about joining the meeting.