Events
TEASIG :Fostering European Language Portfolio (ELP) in Finnish Basic Education
An IATEFL TEASIG webinar presented by Ritva Kantelinen and Mari Kuusimäki
In this webinar we present current national level activities as regards the role of European Language Portfolio (ELP) in Finnish Basic Education. To solidify the role of ELP as part of formative language education assessment practices, Finnish National Agency for Education has been coordinating the renewal of online ELP tools and materials. We will share experiences of carrying out training and networking events for Finnish basic education teachers, teacher trainers and trainees.
The webinar highlights the feed-forward approach when using ELP in formative assessment. In language education ELP is a tool for raising pupils' awareness of the value of language and cultural encounters.
 
Presenters: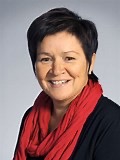 Ritva Kantelinen, PhD, is Professor of Education, especially Language Pedagogy, in the School of Applied Educational Science and Teacher Education at the University of Eastern Finland. Her professional interests in research, teaching and development work focus on language education and research-based development of higher education, especially teacher education. She is Academic Head of International Master's Degree Programme in Early Language Education for Intercultural Communication. She holds a docentship in Vocational Language Education at the University of Jyväskylä. Kantelinen has participated actively in national research-based projects aiming to add and develop the application of the European Language Portfolio, ELP, in practice, both in teacher education and in schools.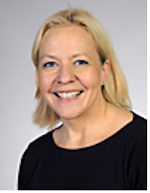 Mari Kuusimäki, MA, Doctoral student, currently works as a University Teacher of Language Pedagogy in the School of Applied Educational Science and Teacher Education at the University of Eastern Finland. Her research interests focus on teacher training, language pedagogy and media education. Kuusimäki's career as an English teacher and teacher trainer comprises teaching Media, English as a foreign language, and Language A: language and literature in the IB Diploma Programme.  Her latest ELP activity involves introducing a visual, digital language biography to language teacher education.
 
To view the IATEFL event terms and conditions please click here
Event details
Event type:
SIG Webinar
Testing, Evaluation & Assessment
Fees:
Free of Charge
Whilst everyone is welcome to attend this event, free of charge, certificates of attendance and access to the recording will only be provided to IATEFL members.