Events
English for Medical Purposes (EMP) Needs and Pedagogical Developments
An IATEFL ESPSIG webinar presented by Alan Simpson
Do medical students, doctors and teachers have the same perceptions of English needs in a medical university in Southern Japan? Where are the pedagogical gaps in the curriculum? 
This talk will describe a medical English program at a rural Japanese university, then compare it with other medical programs in Japan. The needs analysis study surveyed 131 medical students, 3 EMP teachers and 2 medical doctors, to compare students' future English needs. Some outcomes included the need to develop students' communicative ability, medical knowledge, and ability to research and reason.  Therefore, communicative, EMP, and medical ethics courses were developed to practice interaction skills, construct questions appropriate for patient symptoms, and justify reasons to reach a stronger conclusion. Thus, empowering students to develop their own beliefs, identities, and behaviors.
PRESENTER: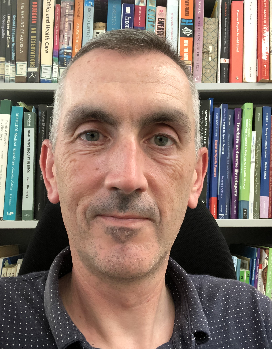 Alan Simpson has been an engineer, event manager, English school trainer, in-house corporate trainer, and university lecturer. He was the JALT Business Communication SIG coordinator, and has won IATEFL BESIG Facilitator Scholarship and Best of JALT awards. He works in the University of Miyazaki's Faculty of Medicine in Southern Japan.
To view the IATEFL event terms and conditions please click here
Event details
Event type:
SIG Webinar
English for Specific Purposes
Fees:
Free of charge
Whilst everyone is welcome to attend this professional development event, free of charge, certificates of attendance and access to the recording will only be provided to IATEFL members.