Events
The use of the electronic rubric as a tool for evaluating speaking skills
IATEFL Webinar presented by Mariella Mariduena
This webinar aims to demonstrate that using the electronic rubric as an evaluation tool helps improve speaking skills based on grammar, vocabulary, pronunciation, speech management, and interactive communication.
This study has a quantitative focus that allows analyzing the results of the evaluations carried out to the students. Due to its scope, it is descriptive and with a pre-experimental design. For analyzing the data, pre and post-test tests were carried out by applying parametric Wilcoxon ranges. The results show that using the electronic rubric as an evaluation tool allows to significantly increase the levels of academic performance according to the development of the productive proficiency in business English speaking.
As a result, students could express personal information and business ideas. Also, they could present a business topic and justify opinions in a discussion by applying a wide variety and number of complex grammatical structures, business vocabulary, markers of the discourse, and connectors of ideas with a clear pronunciation within a dynamic of participation.
---
About the Presenter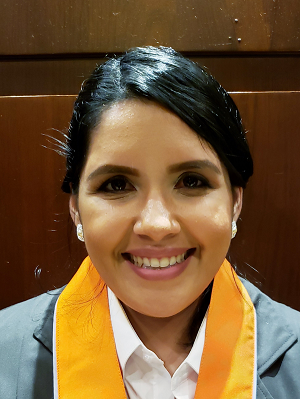 Mariella is a Master in Technology and Educational Innovation from the Casa Grande University, a Master in Teaching English as a Foreign Language by UNIR University and has a Degree in Kindergarten Education from the Catholic University of Santiago de Guayaquil.
Additionally, Mariella has an Early Stimulation Technologist from Casa Grande University, has an International Certification from the University of Cambridge TKT CLIL, TKT MODULE I, and ONLINE TEACHING, along with International Certification of World Academy TESOL/TEFL and International Certification of LEADERSHIP by Marconi International University and TEFL certification by Universidad Casa Grande.
She's a Mentor of the Business Administration Career Online modality of Humane Business Institute and Coordinator of the English area at Humane Instituto de Negocios; Lecturer and official pedagogical advisor of FEDEC and Human Business Institute. CEO of educational entrepreneurship In-house Education. Her teaching experience modality Face-to-face and Online Humane Business Institute, ECOTEC, UEES, UTEG Delta Educational Unit, Center Educational Balandra-Cruz del Sur, etc.
To view the IATEFL event terms and conditions please click here
Event details
Event type:
IATEFL Webinar

Fees:
Free of charge
Whilst everyone is welcome to attend this professional development event, free of charge, certificates of attendance and access to the recording will only be provided to IATEFL members.