Events
IATEFL short course session 2: 'Teaching mixed-ability classes'
A 3-hour practical short course, run by IATEFL, on the topic of 'Teaching mixed-ability classes'.
All materials, session recording and certificate of achievement included.
This short course is sponsored by Oxford University Press.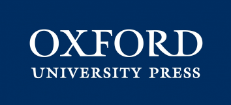 About the course:
A 'mixed-ability class' often means that within a single class, students have various levels of skill proficiency. As English educators, language proficiency may be the main indicator, but other factors such as learner motivation, learning needs, and rates of learning are also characteristics of a mixed-ability class that need to be considered.
In this session we will address methods for teachers to help support their learners that suits them the best way possible.  We will explore what a mixed-ability class means for English language teaching and examine possible challenges educators may face.  This session will focus on demonstrations of simple, yet practical examples for teachers to apply effective strategies managing a mixed-ability class. Together, we can appreciate the differences of our learners to create the base for teaching and learning improvement.
Course trainer: Joon Lee
Course price: IATEFL members: £15, non-members: £20
IATEFL members need to login before registering for this event in order to receive the member discount. Non members wishing to register for this event must hold a user account with us. If you don't already have one, then create one by clicking 'Login' at the top left of the screen, then select "create new account". This is free and is quick and easy to do.
To view the IATEFL event terms and conditions please click here
Event details
Event type:
IATEFL Webinar

Fees:
Short course price: IATEFL members: £15, non-members: £20