Events
ESOLSIG: Developing basic literacy skills with EAL and ESOL learners
Join IATEFL ESOLSIG and Anne-Sophie Cocault for this webinar.
How can we help our English language learners develop their basic literacy skills? Literacy is not often looked at in detail during initial training or continuous professional development, yet more and more teachers are now teaching literacy. This webinar will look at practical techniques and activities that can be used in the EAL/ ESOL classroom to help our learners develop their basic reading and writing skills. We will put ourselves in our learners' shoes by practicing writing in several languages and we will examine where the difficulties lie in writing in a different script. We will also explore the role of home languages in the English language classroom and how literacy skills transfer from one language into another. This session will be interactive and you will have the opportunity to share your experience and best practice.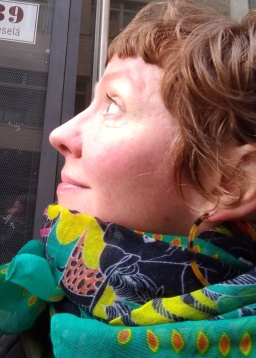 Anne-Sophie Cocault is an EAL/ESOL teacher and Cambridge-accredited teacher trainer with over 15 years' experience in Central Europe, the Middle East, Ireland and the UK.
She is now based in Belfast where she works with various schools and agencies to support newcomer pupils and families. She also trains educators in the field of literacy and the role of home languages in English language learning.
She runs a multilingual story club called Tongues and Tales where people come and share stories and songs in various languages.
In her free time, she collects international children's books and will read stories to whoever will listen!
---
To view the IATEFL event terms and conditions please click here
Event details
Event type:
SIG Webinar
ESOL