Events
PronSIG: Friend or foe? - Orthography in pronunciation learning and teaching
An IATEFL PronSIG webinar presented by Rosane Silveira.
Orthograpic input is ubiquitous in second language (L2) learning, espeically in contexts involvoing adult learners.  However, it is common practice to let English learners grapple with spelling-sound rules, without providing explicit information about this complex relation in Englsih.  This talk addresses the role of orthography in L2 phonological development and teaching.  It starts with a discussion of orthographic consistency and transparency (katz & Frost, 2001; Cortese & Simpson, 2000; Bassetti, Escudero & Hayes-Harb, 2015; Ederner & Burnham, 2005), and ends with an overview of how pronunciation manuals have dealt with orthography, highlighting potential benefits of teaching sound-spelling relations.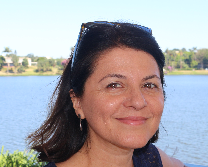 Rosane Silveira is Associate professor at Universidade Federal de Santa Catarina, Brazil. She teaches and supervises research at the graduate and undergraduate levels, coordinating the research group Phonetics and Phionology Applied to Foreign Languages. 
---
To view the IATEFL event terms and conditions please click here
Event details
Event type:
SIG Webinar
Pronunciation