Events
BESIG: How to develop a course in Moodle
Join IATEFL Business English SIG and Dr. Nellie Deutsch for this webinar on Saturday 25 September. 
In this workshop, viewers will work in teams creating a collaborative Moodle course to teach blended online classes with a Learning Management System (LMS).
Moodle is a learning platform designed to provide educators, administrators and learners with a single robust, secure and integrated system to create personalised learning environments. Moodle is provided freely as Open Source software, under the GNU General Public License. Anyone can adapt, extend or modify Moodle for both commercial and non-commercial projects without any licensing fees and benefit from the cost-efficiencies, flexibility and other advantages of using Moodle. Read more here: https://docs.moodle.org/311/en/About_Moodle.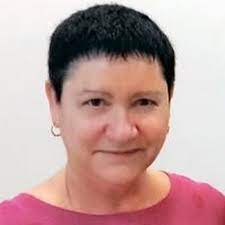 Dr. Nellie Deutsch (Ed.D) has been teaching English to young learners and adults and training teachers face-to-face, in blended learning, and fully online since 2003. She developed a way to engage learners both face-to-face and online by a system she calls teaching as a way to learn. She integrates technology into fully online professional development courses, webinars, and MOOCs by combining team peer-based learning with mindfulness on a Moodle platform called Moodle for Teachers https://moodle4teachers.org.
---
IATEFL members need to login before registering for this event in order to receive the member discount.
Non members wishing to register for this event must hold a user account with us. If you don't already have a user account then create one by clicking 'Login' at the top left of the screen, then select "create new account". This is free and is quick and easy to do.
Booking fees will increase to the standard rate for those delegates who book but do not pay by the earlybird deadline.
To view the IATEFL event terms and conditions please click here
Event details
Event type:
SIG Webinar
Business English
Date:
25/09/2021 - 14:00 until 25/09/2021 - 16:00 UK time



United Kingdom