Events
ESPSIG Webinar: 'Learning from (others') experience: Reflecting on open engagement with English-medium educators around the world'
An IATEFL ESPSIG webinar presented by Rob Baird and Mary Page
English as a Medium of Instruction is an umbrella term under which lies variation in terms of practices, goals and actors, and our talk centres on key principles we have developed when approaching the area across diverse contexts. We discuss what we have learnt, and continue to learn, from our engagement with practitioners from around the world, including the importance of maintaining space for (re)contextualisation of knowledge, advice and practices. We hope to demonstrate the many reasons why one modal does not, and should not, fit all educational contexts, whether modelling language, best practice or pedagogical or assessment policies. Rather than dismissing the pursuit of knowledge in the area, we present how a rich understanding of the roles and functions of English in global higher education is possible through an approach that is open, contextualised, and critically aware of potential issues around language, culture and inclusion. Ultimately, we wish to demonstrate how the foundations of best practice in English-medium educational settings are very similar to those in wider educational settings, but that operating through an academic lingua franca presents a need for clear identification, and reaffirming, of what is and is not conducive to teaching and learning, and then considering how this might be actioned in different contexts. This extends to questions of how to embed teacher and student development within English-medium programmes and institutions, which often involves valuing expertise and knowledge that exist in situ, rather than searching for external models and measures. We hope you can join us and can contribute to ongoing conversations in this area.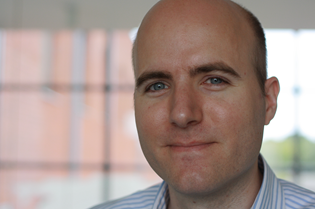 Rob Baird is a Senior Teaching Fellow at the University of Southampton. His PhD research focused on English-medium-university contexts in East and South East Asia, and he has continued to work with partners around the world in understanding and developing responses to various aspects of English-medium education. He has co-led (with Mary) the MOOC English as a Medium of Instruction for Academics on the FutureLearn platform, which just had its 10th run and has brought together tens of thousands of educators to share ideas and experiences in the area. He also lectures in the areas of Intercultural Communication and Communicative Language Teaching, is a founding member of the Centre for Global Englishes, and is Curricular Lead for Reading and Writing on the University's pre-sessional programmes.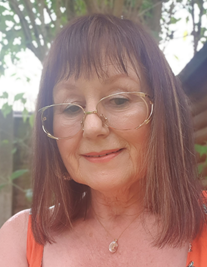 Mary Page is also a Senior Teaching Fellow at the University of Southampton and a founder member of the Centre for Global Englishes. She has been developing and delivering English Medium courses since 2007 and for the past 3 years has facilitated (with Rob) our EMI MOOC. Much of her other teaching involves supporting especially PhD students in Academic Reading and Writing.
---
To view the IATEFL event terms and conditions please click here
Event details
Event type:
SIG Webinar
English for Specific Purposes