Events
'Too PC for ELT?'
An IATEFL monthly webinar presented by Jemma Prior
Nowadays most English-language teachers make use of some kind of coursebook in the classroom. Although coursebooks are often adopted to present how language is used, there is an alarming lack of attention paid to raising awareness of and teaching gender-neutral language. This talk will examine this phenomenon, and suggest how teachers can fill this gap.
How often have your learners said something like: "A doctor should know how to deal with his patients" or "a policeman's job is to catch criminals"? Particularly for teachers working with learners who have a grammatically gendered first language, this "sexist" or gendered language can be very common, even at higher levels. However, for many proficient speakers of English, this language usage is at best awkward and at worst offensive.
Despite gender-neutral language being actively promoted in international contexts, and its widespread use not only in English-speaking countries but worldwide where English is used as an international language of communication, current ELT coursebooks, including EAP and ESP coursebooks, contain little if any reference to gender-neutral language. 
This talk will examine gender-neutral language and discuss why teaching it should be an important element in the ELT classroom. It will also provide practical examples as to how teachers can integrate teaching of this aspect into their own syllabuses.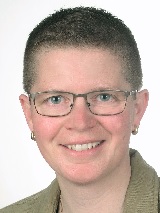 Jemma Prior has been teaching English to university students in Italy for over 20 years, with a focus on teaching ESP for various disciplines. Amongst other interests, she specialises in incorporating learner-centred approaches into her teaching, with an aim to providing her learners with as many practice opportunities as possible. She has completed her doctoral studies in this field, and her research interests also include syllabus design, discourse approaches to teaching, and language and gender. She has been a member of IATEFL and its ESP SIG for more than 15 years. 
Please note that whilst everyone is welcome to attend the live event, free of charge, only IATEFL members will have access to the recording and will receive a certificate of attendance. Certificates of attendance will be added to member dashboards under 'CPD' and the recording will be available to view via 'Resources'. Members should log in first to access these items.
To view the IATEFL event terms and conditions please click here
Event details
Event type:
IATEFL Webinar