An IATEFL Webinar presented by Georgia Papamichailidou
As we get older, our students get younger! So, we often feel that we can't connect with this generation of truly digital natives but why?
In this interactive session we will be decoding the profile of our gen Z learners taking into consideration both their attitude towards the world and their relationship with technology. Also, we will be exploring how they have changed the TEFL industry for good and understand how we can design tasks that are more relevant and relatable.
At the end of the session, there will be a practice section during which we will be looking at how we can modernise our materials in order to engage with this generation and develop our teaching skills
About the Presenter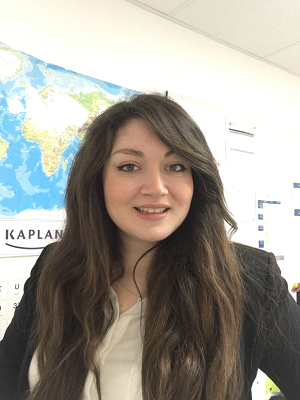 Georgia Papamichailidou is an award-wining EFL educator and teacher trainer who specializes in teacher training course design and materials writing. Coming from a broad background of teaching English and teacher training, she has an extensive experience in delivering professional development sessions publicly across Europe and online. At present, Georgia is the Assistant Director of Studies at Kaplan International English Bournemouth, where she specializes in exam preparation as well as teaching methodology courses.
To view the IATEFL event terms and conditions please click here
When
5th November, 2022 3:00 PM
International event times
Fee Details For Website
Fee Details - displayed on website
Free of charge

Whilst everyone is welcome to attend this professional development event, free of charge, certificates of attendance and access to the recording will only be provided to IATEFL members.