Join IATEFL Business English SIG and Robert Gibson for this webinar.
For many years intercultural training was based firmly on the work of pioneers like Geert Hofstede and Fons Trompenaars on national cultural dimensions. More and more practitioners are now looking for new ways of going beyond national cultural differences to reflect the complexity of intercultural interactions, taking into account multiple cultural identities in different contexts. Culture is no longer seen like a static iceberg but rather as fluid and 'fuzzy'. Differences are treated not so much as the cause of problems but rather as a source of sustainable business success.
At the same time many companies are increasingly interested in fostering diversity and inclusion. Neuroscientists are providing exciting new insights into how the brain works and discovering how cultural filters influence our behaviour.
This webinar explores these key trends and looks at how we can help people to build bridges across cultures.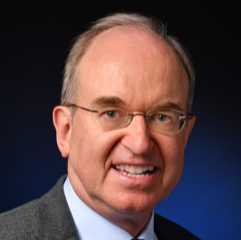 Robert Gibson has 30 years' experience of global competence development in business and education. After an early career in TEFL he was responsible for intercultural training at Siemens AG for 18 years and has been an Adjunct Professor at the University of Bologna Business School since 2012. His latest book Bridge the Culture Gaps – a toolkit for effective collaboration in the diverse, global workplace was published by Nicholas Brealey in 2021.
---
To view the IATEFL event terms and conditions please click here
When
7th August, 2022 3:00 PM
SIG Events
| | |
| --- | --- |
| Which SIGs are involved in this event? | Business English |
International event times
Fee Details For Website
| | |
| --- | --- |
| Fee Details - displayed on website | Free of charge |