Brief summary of the SIG event
Join IATEFL Business English SIG, IATEFL Inclusive Practices and Special Educational Needs SIG, James Taylor and Anne Margaret Smith for this joint webinar.
Does business English have a class problem? - James Taylor
There are many aspects of representation, but one which is often overlooked is class. This is an important subject in any area of ELT, but strikes me as being of particular relevance in Business English in which the focus is usually on the middle management, affluent employees and rarely looks at the other important members of a company hierarchy who usually make up the majority. In this workshop, bring your coursebooks so we can take a look at how BE deals with class in published materials, and how we can alleviate some of the issues that we find.
Identifying and supporting language learners with Specific Learning Differences - Anne Margaret Smith
As teachers we recognise that our students don't all progress at the same rate. But sometimes we have students who do not seem to be progressing at all. There may be something different about them that makes us wonder if they have a specific learning difference (SpLD), like dyslexia, dyspraxia or AD(H)D.
In the absence of any formal identification, we may need to be the ones to take the first steps and evaluate how best to work with our neurodivergent learners.
In this interactive session we'll be looking at how we can spot any learners with SpLDs, looking at key indicators that are evident in the classroom. Just as importantly, we will consider some inclusive practices we can implement in our classrooms that will benefit all learners - especially those with SpLDs.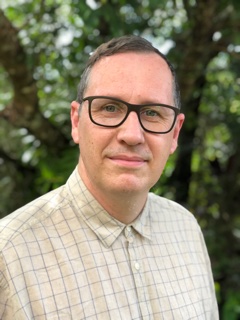 James Taylor, based in Brasília, Brazil, is an ELTON award-winning EFL teacher, teacher trainer, materials writer, and project manager for Active English. He's the 2nd Vice President of BRAZ-TESOL, leader of BRAZ-TESOL MAWSIG, a committee member of BRAZ-TESOL Brasília & IATEFL TDSIG and has written coursebooks for FTD Educaçao and TransFor.Me. He produces the TEFL Commute podcast & co-founded the Raise Up! project, encouraging diversity in ELT materials. He has twice been nominated for an ELTON award, winning for Excellence in Course Innovation in 2021.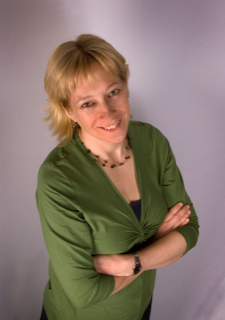 Dr. Anne Margaret Smith started her career as a teacher of English as a foreign / additional language around 30 years ago. Alongside her language teaching, she also works as a dyslexia assessor and specialist tutor, and is currently also training to be a Speech and Language Therapist. She founded ELT well in 2005, to combine these two fields of education, and offers professional development and resources to language teachers in all contexts. She was instrumental in setting up the IATEFL IP&SEN SIG and served as the second Coordinator of the SIG.
---
To view the IATEFL event terms and conditions please click here
When
18th June, 2022 3:00 PM
SIG Events
| | |
| --- | --- |
| Which SIGs are involved in this event? | Business English, Inclusive Practices & SEN |
International event times
| | |
| --- | --- |
| Event time in your location | |
Fee Details For Website
| | |
| --- | --- |
| Fee Details - displayed on website | Free of charge |