Events
Joint LTSIG & ESOLSIG Online Event - Technology in ESOL: Empowering the Global Community of Language Teaching Professionals
This online Conference entitled, Technology in ESOL: Empowering the Global Community of Language Teaching Professionals, is a collaboration of LTSIG, ESOL and the University of Nicosia, aiming to share ideas on incorporating technology in low-resource ESOL contexts/ classrooms. The programme can be downloaded below and incorporates plenaries from Nik Peachey and Dr Georgios P. Georgiou, along with international proposals from teachers, academics, publishers, and other stakeholders involved with implementing technology in teaching English as a second language, reflecting the diversity and variety of the profession.
Plenary Speakers - Nik Peachey and Dr Georgios P. Georgiou 
Nik Peachey is an accomplished educator, author, and learning technology consultant renowned for his expertise in integrating technology into education. With over 30 years of experience in the field, Nik has become a prominent figure in the realm of digital learning and teacher professional development. Nik's work has been recognised internationally, and he has received several prestigious awards for his contributions to the field of education in including two British Council Innovations Awards. He continues to inspire and support educators by sharing his expertise, exploring emerging trends in education technology, and advocating for the transformative power of technology in teaching and learning. His books include:ChatGPT for the Language Classroom, Team Building Activities for the Remote Classroom, Hacking Creativity, Thinking Critically through Digital Media and Digital Video. You can find out more about his work here. 
Dr Georgios P. Georgiou is an Assistant Professor of Linguistics at the University of Nicosia. He is the Director of the University of Nicosia Phonetic Lab and coordinates the Cyprus Linguistics and Humanities Research Group. Dr Georgiou obtained a BA in Greek Philology (2011), an MA in Education (2013) (distinction), and a PhD in Linguistics (2018) (distinction) from the University of Cyprus. He has also worked as a postdoctoral researcher at RUDN University (2018-2020) and the Cyprus University of Technology (2021). Dr Georgiou's research interests include phonetics, phonology, speech acquisition, and speech-language disorders. He has widely published over 35 referred journal articles in high-impact Scopus-indexed journals. He has also published several monographs, edited volumes, book chapters, and articles in conference proceedings. He presented papers to over 50 conferences, workshops, and seminars worldwide. Dr Georgiou is a member of the International Speech Communication Association,the European Association for Signal Processing, and other academic societies.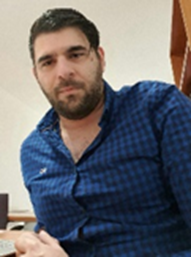 Download the poster and share with your colleagues to encourage them to attend.
---
Please note that registration for this event closes on 23 November 2023 at 15.00 UK time. Joining instructions will be sent out at 16.00 UK time to the emails used to register for the event. Please check your spam / junk folder if you do not receive your joining instructions and then contact [email protected] to request them to be sent again.
IATEFL members need to login before registering for this event in order to receive the member discount.
Non members wishing to register for this event must hold a user account with us. If you don't already have a user account then create one by clicking 'Login' at the top left of the screen, then select "create new account". This is free and is quick and easy to do.
To view the IATEFL event terms and conditions please click here
Event details
Event type:
SIG Event
ESOL, Learning Technologies
Date:
25/11/2023 - 09:00 until 25/11/2023 - 14:00 UK time

Fees:
Non-member: £7:00
IATEFL member: £5:00
LTSIG and ESOLSIG members: FREE
University of Nicosia colleagues and students: FREE
IATEFL members must be logged into their IATEFL account to receive the member discount.
Members of ESOLSIG, LTSIG and University of Nicosia colleagues will need to use the discount code that has been emailed to you. If you do not have this code please email [email protected] before booking your place.