Events
Effective ways of boosting authenticity in the ESP classroom
An IATEFL English for Specific Purposes Special Interest Group (ESPSIG) webinar, presented by Natia Vasadze & Tamar Dolidze
One of the most challenging tasks faced in ESP education is how to boost learners' interest around the searched topics through using authentic materials and thus, to motivate them for better learning of ESP (Zooharian, 2015).
The materials derived from real-life experience should reflect a real language and finally contribute to an effective learning process. ESP teachers indeed have a large amount of the materials available to be integrated into the classroom and to develop the most effective strategies for dealing with real language.
Throughout the webinar, we are going to demonstrate effective ways of BOOSTING AUTHENTICITY IN ESP CLASSROOM through using audio-visual authentic materials, i.e.   authentic News Articles from the Guardian, Financial Times as well as TEDx talks and case studies while teaching Business and Maritime English to the students of Navigation  Faculty at Batumi State Maritime Academy. To demonstrate effectiveness of integrating authentic materials in the ESP classroom a small (mixed- type) survey was conducted among the students of English Language Program, which justified that tailored-made activities including  all lesson stages, i.e. warm-up, pre-reading; reading; post reading, feedback and homework leads to more effective and meaningful second language acquisition together with a subject matter.
In conclusion, boosting authenticity in BE and ME Classes in the tertiary education finally adds to  an increased involvement of ESP  teachers and learners, and results in effective mastering of BE/ME based on the resources used in the real world, true-to-life situations and  authentic news background.
Speakers - Natia Vasadze & Tamar Dolidze
Natia Vasadze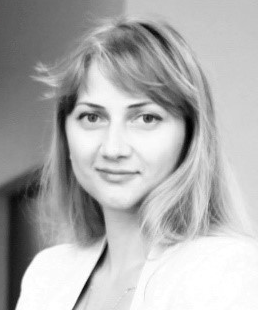 Natia Vasadze is an Associate Professor of the foreign languages department at Batumi State Maritime Academy. She holds a PhD degree in English Philology from Ivane Javakishvili Tbilisi State University and has worked for more than 10 years in ESP/EFL field. Her current research interests include: digitalization and EFL education, ESP in the scopes of Maritime and Business English. She has given presentations and workshops internationally, published extensively in academic journals and authored or edited numerous articles. Has attended hundreds of methodological trainings and workshops throughout the past few years, become familiar with amazing colleagues of the EFL community. Her motto is: 'every day something new'.
Tamar Dolidze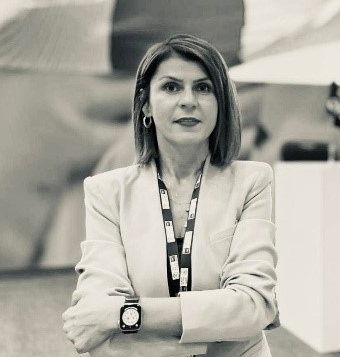 Tamar Dolidze is an Associate Professor of Batumi State Maritime Academy(Georgia), Faculty of Business and Communication and at the same time she is the Head of Foreign Language Department at BSMA. Since 2020 she has been elected as an Associate Professor of the Online University – Pegaso International Group (based in Malta) with a subject: Communications and Language Philosophy. Dr. Tamari Dolidze has also been a guest lecturer/visiting professor (Legal English and Business Communications) at foreign universities, participant of Erasmus Teaching Mobility Program; She is a reviewer of the International Journal of Linguistics, Language and Culture and organizational committee member of Eurasian Multidisciplinary Forum (ESI); A member of the Editorial team of the International Journal of Knowledge and Learning (IJKL) and International Journal of Digital Humanities (Scopus Indexed). She is an Invited /Plenary Speaker at a number of International Conferences and Webinars and Presenter at Webinars.
To view the IATEFL event terms and conditions please click here
Event details
Event type:
SIG Webinar
English for Specific Purposes
Fees:
Free of charge
Whilst everyone is welcome to attend this professional development event, free of charge, certificates of attendance and access to the recording will only be provided to IATEFL members.