Events
Making connections and facilitating learning between ESOL and wider communities
An IATEFL English for Speakers of Other Languages Special Interest Group (ESOLSIG) webinar, presented by Carol Goodey
Policy and discourses around migration create a hostile environment, positioning refugees, asylum seekers and other migrants as problems. English for speakers of other languages (ESOL) provision can be seen as a solution and migrants' language learning, a route to integration. Research, however, suggests that while such provision is important, it is not sufficient to promote community integration. Even with good language skills, barriers to full participation remain because learning and adaptation by host communities is also required.
This webinar will consider the value of collaborative work that brings people together to learn with, from and about each other. There will be a focus on practice, sharing a local community project developed in collaboration with non-ESOL colleagues. This will include the activities used to facilitate connections between people from different backgrounds with little shared language and reflection on what was learned.
Finally, we will think about the challenges and the opportunities for collaboration beyond ESOL, recognising the communication and facilitation skills of ESOL practitioners and the valuable contribution they can make in helping to change perceptions of migrants and in fostering learning in the wider communities.
---
Speaker - Carol Goodey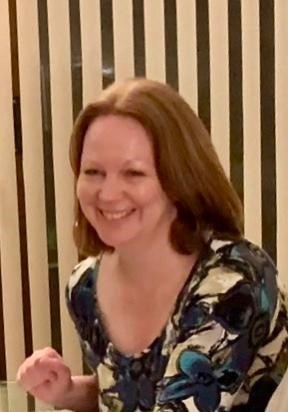 Carol is an Associate Tutor with the School of Education at the University of Glasgow. She has around 18 years of experience as an ESOL practitioner in Scotland, much of that time in community learning and development contexts, where she also worked with adult literacies learners and community groups in a variety of roles. Carol has an MSc in TESOL and a Doctorate in Education. She is interested in how the connections forged between people, theory, practice, and the natural world can shift perceptions and prompt action. 
To view the IATEFL event terms and conditions please click here
Event details
Event type:
SIG Webinar
ESOL
Fees:
Free of charge
Whilst everyone is welcome to attend this professional development event, free of charge, certificates of attendance and access to the recording will only be provided to IATEFL members.