Events
Joint PronSIG and TDSIG Hybrid PCE: Teacher development and pronunciation: Feel the fear and teach it anyway!
Join IATEFL Pronunciation Special Interest Group (PronSIG) and Teacher Development Special Interest Group (TDSIG) for their 2023 Pre-Conference Event on 17 April 2023.
How do you feel about teaching pronunciation? How can you develop this area of your teaching effectively? 
For many of us, a lack of initial and ongoing teacher training in pronunciation pedagogy has resulted in feelings of anxiety and intimidation when the time comes to address it in the classroom. There are so many variables which can add to our trepidation including the varieties we teach ("native" models or international?), our feelings regarding our own voices as models, how teacher identities affect and inform our practice,the practicalities of where to start, what we should include in 'pronunciation', the materials we should use, and our methods of instruction. 
What is more, few of us have the luxury of time to read, research, learn, and trial pronunciation activities due to our busy schedules. All combined, this scenario can easily lead to some choosing simply not to include it, which can be to the detriment of our students.
If any of this rings true to you, join PronSIG and TDSIG online or in person for our hybrid 2023 PCE event as we invite you to step out of your comfort zone, address your fears, and teach pronunciation anyway!
In four workshops, we will be addressing what are for many teachers, their key pronunciation concerns: 
teaching with diverse accent models and varieties of English, 
teaching English intonation effectively, 
solid starting points for teaching pronunciation, and
ways in which we can develop professionally to become more confident in ourselves and our abilities when teaching pronunciation. 
Note: Online booking is now closed - however you can register and pay on site, on the day of the event.
Click on the image to find out more: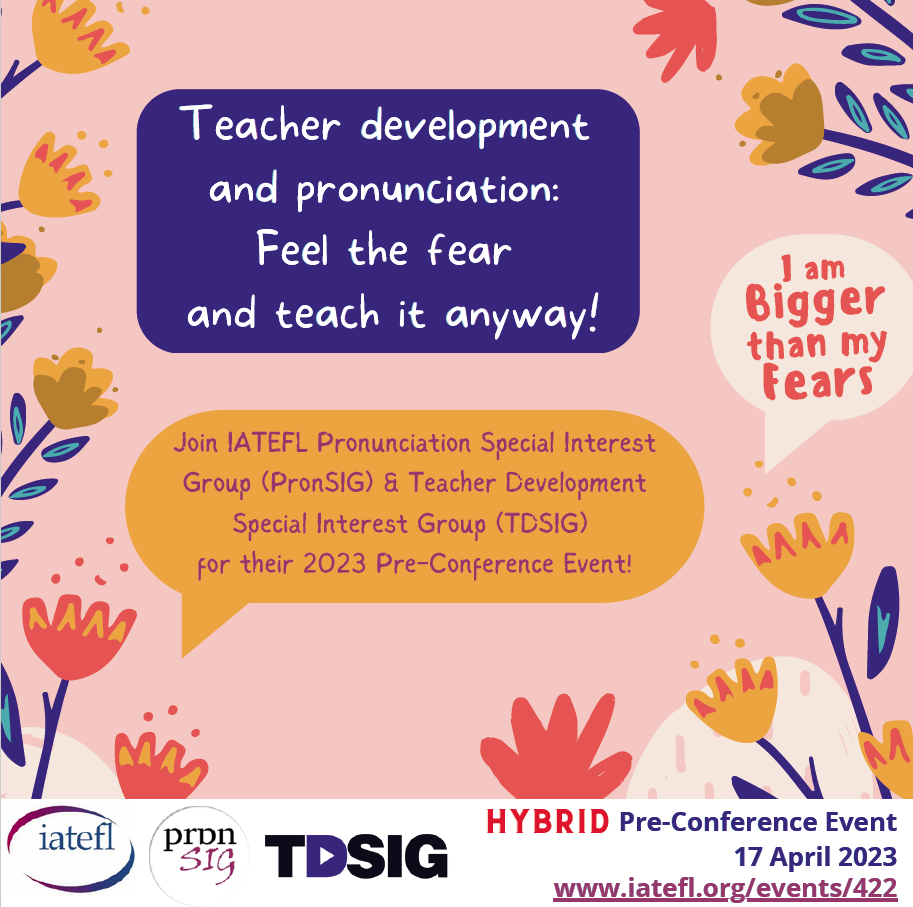 Click the Image to view the map -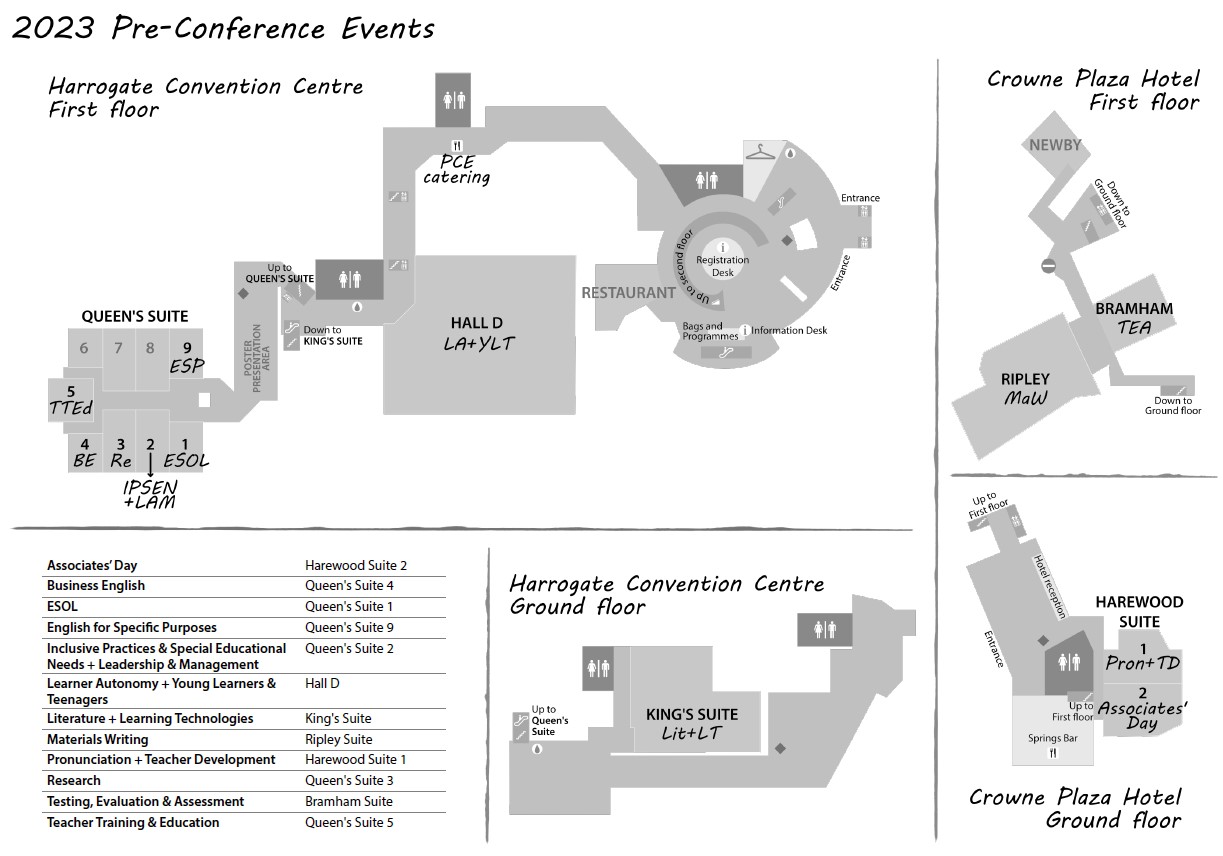 ---
To view the IATEFL event terms and conditions please click here
Event details
Event type:
SIG Event
Pronunciation, Teacher Development
Date:
17/04/2023 - 10:00 until 17/04/2023 - 17:00 UK time

Venue:
Harrogate Convention Centre and Crowne Plaza Hotel
Kings Road
Harrogate
United Kingdom
Fees:
Standard fees: From 12 January 2023
IATEFL members: 73GBP
Non-members: 86GBP
IATEFL members need to login to their member dashboard before registering for this event to receive the member discount.
Non-members wishing to register for this event must login to their IATEFL user account before registering for this event. If you don't already have a user account then create one by clicking 'Login' at the top left of the screen, then select "create new account". This is free and is quick and easy to do. Once you have created a user account, return to this event and then select 'register' to complete your booking.