Events
BESIG PCE 2023: Take your pick: practical takeaways for Business English
Join IATEFL Business English Special Interest Group (BESIG) for their 2023 Pre-Conference Event on 17 April 2023.
At IATEFL BESIG's 2023 PCE, PCE means Practical Content for Everyone. 
Join us for a full day face-to-face, interactive PCE which is brimming with relevant and meaningful activities suitable for your BE classroom. Be inspired by our international line-up of eight experienced BE professionals from a variety of teaching contexts, backgrounds and cultures. You will no doubt take away many new, innovative and practical ideas, and build your professional network in the process.
The first part of the programme consists of diverse mini-sessions featuring the 'BEst' activities for you to take away and use in your own classroom. Later in the day, we focus on your input and the PCE becomes a Peer Collaborative Exchange, where you develop and transform your ideas, along with your fellow BE practitioners, into concrete ready-to-use activities.   
Note: Online booking is now closed - however you can register and pay on site, on the day of the event.
To see the event timetable please click on the image: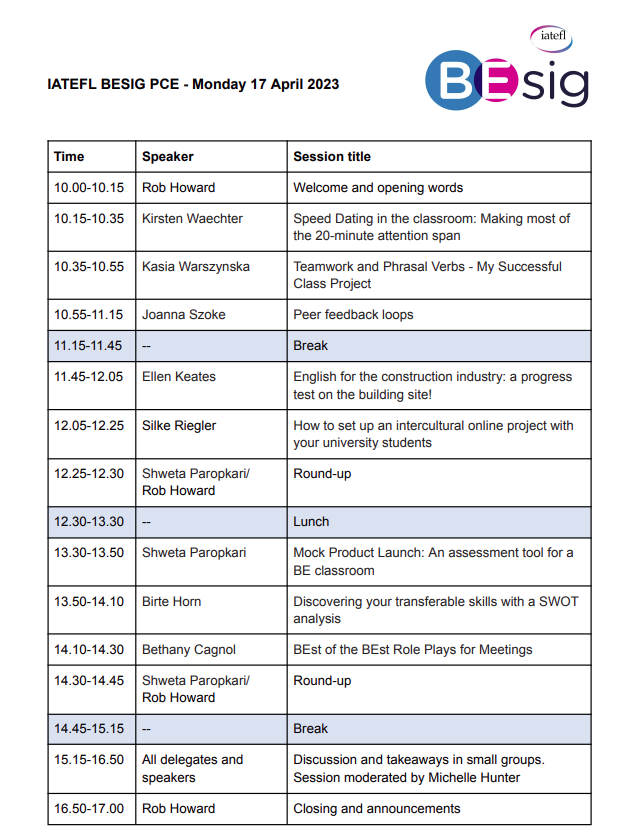 Please cliclk on the below image to view the map: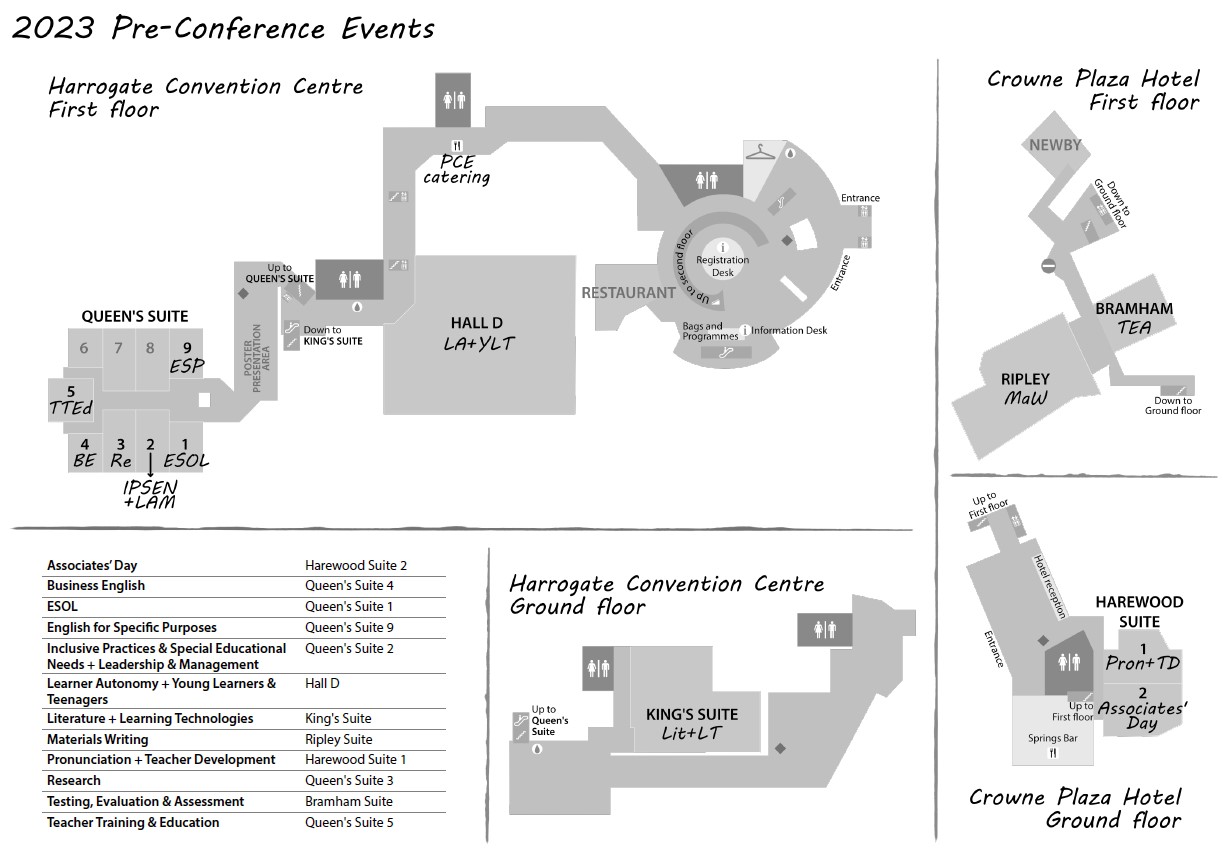 ---
To view the IATEFL event terms and conditions please click here
Event details
Event type:
SIG Event
Business English
Date:
17/04/2023 - 10:00 until 17/04/2023 - 17:00 UK time

Venue:
Harrogate Convention Centre and Crowne Plaza Hotel
Kings Road
Harrogate
United Kingdom
Fees:
Standard fees: From 12 January 2023
IATEFL members: 73GBP
Non-members: 86GBP
IATEFL members need to login to their member dashboard before registering for this event to receive the member discount.
Non-members wishing to register for this event must login to their IATEFL user account before registering for this event. If you don't already have a user account then create one by clicking 'Login' at the top left of the screen, then select "create new account". This is free and is quick and easy to do. Once you have created a user account, return to this event and then select 'register' to complete your booking.