Events
BESIG: 'How best to get the language in … and out'
Join IATEFL Business English SIG and Paul Dummett for this webinar.
We know our students learn best when they become so absorbed in a topic (of great professional or personal significance) that they 'forget' they are learning. We also know that students want to learn how the language works.  The challenge, as Zoltan Dornei put it, is how we teachers manage to "maximize the cooperation" between implicit and explicit learning. This talk looks at principles and examples of a teaching approach that attempts to do that.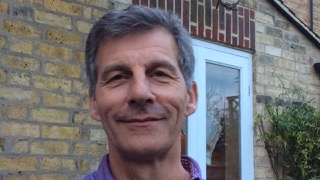 Paul Dummett is a teacher and writer based in Oxford, UK, where he ran his own school teaching English to professionals from 1996 to 2007. He has been writing adult course books and methodology books since then. His main interest in ELT is how to make learning more memorable through the use of images, stories and critical thinking activities. He likes travel, exercise and live music/spoken word performance.
---
To view the IATEFL event terms and conditions please click here
Event details
Event type:
SIG Webinar
Business English