Events
LTSIG: Assessment and evaluation of, with, through technologies. A digital triptych.
Join IATEFL Learning Technologies SIG and Daniela Cuccurullo and Maria Grazia Maglione for this webinar.
The pandemic created a landscape that will continue to encourage innovation and technological adoption. Understanding why assessment and evaluation is crucial when making choices of technologies to integrate in the teaching/learning processes; exploring how assessment and evaluation with technologies can widen the teachers' know-how; discovering the 'how' and the 'what' of assessment and evaluation through technologies can have significant impacts on teacher practices and student achievement: a digital tryptic that will be addressed during the webinar. Focus will also be placed on the importance of innovative technological/online feedback for effective learning and mindful assessment.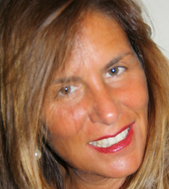 Daniela Cuccurullo, TESOL Italy Vice-President, is an adjunct Professor of English at the Universities of Naples (Suor Orsola Benincasa); she is also a Secondary School teacher of English and teacher trainer. Engaged in research on PLE/PLN and on teaching ESL and EFL through multimedia, she is the author/editor of e-courses, MOOCS, books, essays reviews and translations. She is also a qualified expert in the field of ERASMUS projects and school evaluation and is National Ambassador for EUN Teacher Academy. At present she is working with CLIL at national/international levels as a new approach to language learning.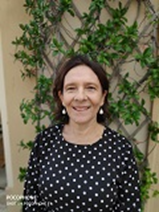 Maria Grazia Maglione, TESOL Italy President, is a Secondary School teacher of English and a teacher trainer for English and CLIL courses as well as a training supervisor at SSIS Lazio and a TFA teacher trainer at "Tor Vergata" University, Rome. Her main areas of interest are creative writing, innovative didactics, motivation and student empowerment, soft skills and global competencies.
---
To view the IATEFL event terms and conditions please click here
Event details
Event type:
SIG Webinar
Learning Technologies