Events
ESPSIG & TEASIG: Edpuzzle in EAP - The missing piece in the listening assessment arsenal?
Join the IATEFL Testing, Evaluation & Assessment SIG and the English for Specific Purposes SIG for this joint webinar with Peter Bannister.
The digitally innovative amplification of the language assessment toolkit, accelerated by the COVID-19 global pandemic and the transition to emergency remote teaching, has underlined the need to define and develop further reliable testing alternatives which are fit for purpose. The conceptualisation of digital listening comprehension assessment practices, in particular, must  contend with somewhat novel issues such as test security concerns, sparked by automated real-time transcription software, and unstable internet connectivity hampering test-taker engagement.
In view of this, this webinar explores the use of the digital educational tool Edpuzzle as a complementary formative assessment instrument to gauge academic listening competency in both online and face-to-face EAP  teaching contexts. The interactive nature of the platform, the integration of test items with audio-visual materials, and the step back from the teacher-centric one play-two play dichotomy afforded are considered in light of authenticity and practicality and illustrated through specific examples created by the presenter.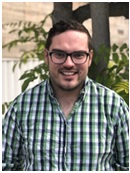 Peter Bannister holds a post at the University of Dundee, Scotland, as an English for Academic Purposes Tutor and works as a Cambridge Assessment English Speaking Examiner and Team Leader. His work as an early career researcher has yielded scholarly interests in L2 Listening Pedagogy and Assessment, Gamification, Technology Enhanced Language Learning and EAP Formative Assessment Development in Online Learning Environments, topics which he has presented on internationally.
---
To view the IATEFL event terms and conditions please click here
Event details
Event type:
SIG Webinar
English for Specific Purposes, Testing, Evaluation & Assessment