Events
'Listening skills in the 21st century'
An IATEFL monthly webinar with Dolon Gupta
This webinar will start by looking at how listening is currently handled in classrooms, then move to the larger context of listening before focusing on how we can incorporate this important skill into classroom activities.
This webinar will examine some of the following questions:
What is the value of listening skills in the communication chain? How much time is dedicated to developing receptive skills in a language class as compared to productive skills? What factors do Listening Assessments test? 
There are Toast Master Clubs and Reading Clubs but we don't really hear of Listening Clubs. Are there any brownie points to be earned by listening? How is social media impacting listening? According to World Economic Forum 2016 predictions, Active Listening was no longer supposed to be one of the Top Ten Skills for 2020. It had featured in earlier lists. What does its removal signify? 
How is Listening going to manifest in the 21st century? How should it be positioned and what kind of activities can be used in classrooms to develop it?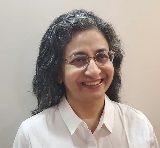 Dolon Gupta has a broad experience with academic institutes and corporate houses. After having worked at curriculum design, content building, faculty development and teaching at language institutes and universities, she moved to a corporate role at Tata Consultancy Services where Dolon was appointed the Global Head of the function "Culture and Language Initiatives." The primary task was providing training solutions to enhance collaboration and productivity of its 400,000+ workforce comprising 100+ nationalities and languages. She has direct experience in working on integration projects of a multilingual and multi-cultural workforce across counties in Latin America, North America, Europe, Middle East and Asia. 
At present, Dolon is an independent business consultant specializing in articulation in English, intercultural communication, acquisition of natural languages and soft skills. 
To view the IATEFL event terms and conditions please click here
Event details
Event type:
IATEFL Webinar