Events
BESIG: The magic of frameworks in business English teaching
Join IATEFL Business English SIG and Rita Baker for this workshop.
What content do we need to prepare for teaching English for business? My answer: unlike other branches of ELT, none! Whatever the field - Legal, Banking, HR, Marketing or whatever, we cannot ever own the content. That belongs to our participants. Our role is to elicit, access, understand and work with it.
As well-known BE author Vicki Hollett explained, we can do very little to prepare in advance of a BE session but we need to be firing on all cylinders once we are engaged in it. When our participants explain their world to us they are being authentically communicative. They require our close attention and genuine interest. We must insist on understanding what they are telling us, not just pay lip-service.
At the same time we must note any significant mistakes or gaps, ready to reformulate and feedback on their language. That can be scary for a less experienced teacher who may feel out of control – but we gain respect when we say honestly, 'I don't know', providing that we follow it with, 'but I will find out and get back to you'.
In this webinar I will demonstrate how we can use frameworks to navigate this field.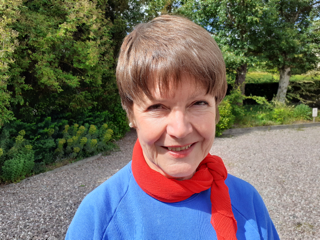 During an EFL/ESL career spanning over 50 years, both in the UK and abroad, Rita has covered the full range from young learners to adults. In 1985 Rita, and her husband Duncan, founded Lydbury English Centre specialising in residential immersion training for business and professional people, using their comprehensive brain-friendly accelerated learning system (the Global Approach Ltd.) They are now launching this online in the form of animated training videos. Rita's current focus is on supporting the next generation of English teachers and trainers while enjoying their family of four adult children and 10 grandchildren.
---
IATEFL members need to login before registering for this event in order to receive the member discount.
Non members wishing to register for this event must hold a user account with us. If you don't already have a user account then create one by clicking 'Login' at the top left of the screen, then select "create new account". This is free and is quick and easy to do.
To view the IATEFL event terms and conditions please click here
Event details
Event type:
SIG Event
Business English
Date:
20/08/2022 - 15:00 until 20/08/2022 - 17:00 UK time

Fees:
Free for IATEFL and IATEFL BESIG members
7.50 GBP for non-members