Events
LAMSIG & TTEdSIG joint event: The four pillars of teacher support - Teaching, education, leadership and management
Join IATEFL Leadership & Management SIG and IATEFL Teacher Training & Education SIG for this joint event with speakers Sandy Millin, Simon Cox, Lucie Cotterill, Christina Nicole Giannikas and Clare McGrath.
Clearer communication with Sandy Millin
Communication is the keystone of management, with the quality of your communication making the difference between a team that resents every change you make and one that will follow where you lead. It's also essential for a smooth experience when training. Clear, supportive communication is something I have worked on a lot over the past few years. In this talk, I can offer various tried and tested tips to improve the effectiveness of online and offline communication, hopefully leading to a more positive, supportive environment for all of you.
The school that goes wrong show with Simon Cox
Imagine you're the expat academic manager of a big teacher development organisation in an enormous East Asian country …
… there's huge demand for teacher education and respected qualifications, but (for many different reasons) there's always a limit on how many good, experienced teacher-trainers are willing to travel and work in the country. How would you go about it? I had an idea (and I think it was a good idea), but it didn't really work out as I'd planned. 
Anyone who works as an academic manager knows that things are going to go wrong. Sometimes it's just the little things; sometimes it's something big. In the personal story I'll tell in my presentation, it's a pretty big thing that doesn't go according to plan and I'll try to reflect on what happened and why … and that, maybe 'wrong' isn't the best word to use.
Along the way I'll consider some issues of cross-cultural communication, how leadership and management seem to work in LTOs, and the ways that we try to support our teams through education and training, as well as through good recruitment; but my focus will be on the idea of 'complexity'. I'll suggest that the education, systems, and discourse in ELT leadership & management haven't been serving us as well as they could. We need new ideas to help us make sense of what we do, and those ideas are out there for us to explore – we just need the time and space to find them. 
As this is a talk for a profession which tends to be extremely keen on an acronyms and new terminology, I'll head in the direction of Cynefin, VUCA and CMS.
Time for talent: Effective talent management in the 2020s with Lucie Cotterill
This talk will focus on the increasing importance of developing a strategy and framework for managing talent within a language teaching organisation. We will look at talent management through various stages in the employee lifecycle, discuss its benefits for employee engagement and productivity, and share practical tips for attracting and retaining talent along the way.
Supporting teachers through challenging times with Christina Nicole Giannikas
Language school systems—and the challenges they face—are often complex and diverse. This talk will concentrate on how to support teachers through these challenges with effective management, training, and education initiatives. Additionally, we will consider how to best motivate and utilise teacher leadership, discuss strategies and present practical tips on encouraging teachers to lead and stay informed to facilitate meaningful change.
Setting up and fostering an online PD group with Clare McGrath
In-house groups on social media or within an LMS can bring together people working at different times or on different campuses or online who otherwise might not meet face-to-face. Regional groups bringing together people from a wider range of institutions are an alternative. In this short talk, I'll give an overview of two such cohorts, and offer some options for setting up your own large or small groups on various platforms, so you can make it work for your purposes.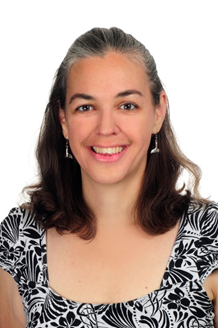 Sandy is a freelance ELT consultant, teacher trainer, materials writer and teacher. She also has six years of experience as a Director of Studies. She blogs at http://sandymillin.wordpress.com and tweets @sandymillin. She has self-published books focussed on teacher development (ELT Playbook 1 and ELT Playbook Teacher Training), and a book of ways to adapt speaking activities (Richer Speaking)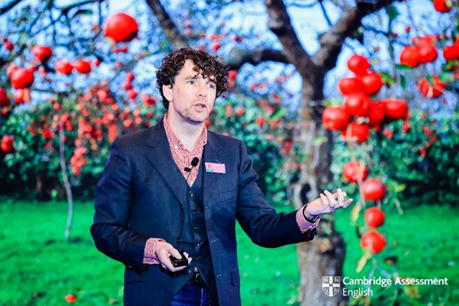 Simon is a freelance academic management consultant and teacher-trainer who spent the last 10 years of his 25-year ELT career working for a big teacher-training centre in Shanghai. He's also a trainer and moderator on a wide range of Cambridge and Trinity teacher qualifications.  His recent conference presentations and articles have all related to trying to make sense of complex situations, but since Covid19 arrived he's also spent a lot of time learning how to teach children to ride bicycles.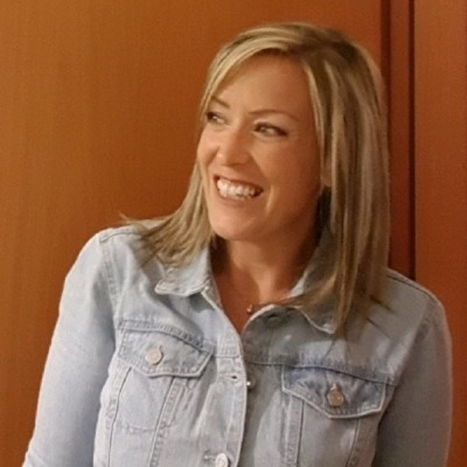 Lucie is a teacher, academic manager, and teacher trainer based in the South of Italy, where she works for IH British School Reggio Calabria as Director of Innovation. She has been in ELT for 20 years, during which time she has taught a range of learners and has held various academic management roles. Lucie is also the DoS Community Coordinator for IH World and tutors on the IH OTTI courses which form part of the IHWO Diploma in Academic Management. She is a member of the AISLi Educational Committee and has also recently joined the committee of the IATEFL Inclusive Practices and SEN SIG as Social Media Coordinator. In her free time, Lucie loves walking in nature, doing brainteasers, and watching stand-up comedy.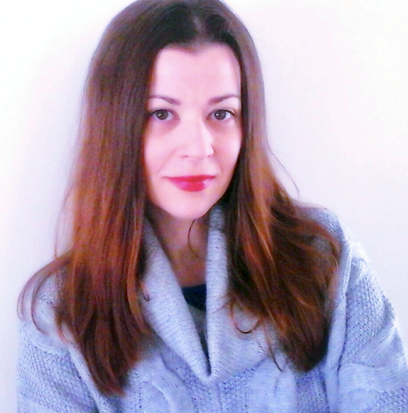 Christina holds a PhD in the field of Applied Linguistics. She is a consultant and founder of CG Education & Research Consultancy and co-owner of the Giannikas Foreign Language Schools. She also works in Higher Education where she lectures courses in Applied Linguistics and is a teacher trainer for pre-service and in-service teacher education programs in Cyprus and beyond. She specializes in the areas of early language learning, age-appropriate digital pedagogies, digital literacies, assessment, and Teacher Education. For the last five years, Dr Giannikas has been serving as Chair of the EuroCALL Teacher Education SIG and was recently appointed the EuroCALL National Contact for Greece. Keep an eye out for her upcoming new book with the title: Transferring Language Learning and Teaching From Face-to-Face to Online Settings!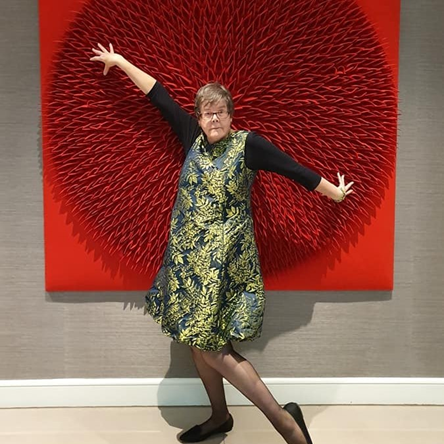 Clare is a freelance ELT and non-ELT PD consultant and teacher trainer, with teaching and training experience in Australia, Japan, China, New Zealand and Chile. She has also been a Centre Manager in Japan and the Director of the Australian TESOL Training Centre. She is one of the admins for AusELT on Facebook for ELTs in Australasia, and an active supporter of a number of English Australia SIGs – particularly those for Academic Managers, Mental Health, and Ed-Tech. She currently works primarily with non-ELT lecturers at a number of higher education institutions in Australia on their PD needs and is a member of the academic team at SIBT, part of Navitas. She is at her best after a swim in an ocean pool.
To view the IATEFL event terms and conditions please click here
Event details
Event type:
SIG Webinar
Leadership & Management, Teacher Training & Education
Date:
26/02/2022 - 11:00 until 26/02/2022 - 14:00 UK time