Events
LitSIG & YLTSIG: The power of a promise
Join IATEFL Literature SIG, IATEFL Young Learners and Teenagers SIG, and, Annie Altamirano for this webinar.
Storytelling is widely accepted as one of the most natural and effective ways of introducing children to continuous and coherent spoken discourse (Cameron 2001). Children enjoy listening to stories in their mother tongue and are familiar with narrative conventions from an early age. Therefore, storybooks can provide an excellent introduction to learning a foreign language and they can also act as a springboard for a wide variety of cross curricular activities, critical thinking development and teaching of values.
In this session, Annie will present a few classroom ideas based on 'The Promise', a storybook written by ©Nicola Davies, author of 'The Day War Came', and illustrated by ©Laura Carlin, published by Walker Books Ltd (2013).
'The Promise' is a story about a young thief who lives in a mean city. One night, the thief tries to snatch an old woman's bag. "Her bag was full, but when I tried to snatch it from her, she held on with the strength of heroes." The girl finds she can't have it without promising something in return.
'The Promise' is a story of sadness and hope that encourages readers to consider their actions and their consequences and shows the importance of nature and trees which could be linked to subjects in the school curriculum.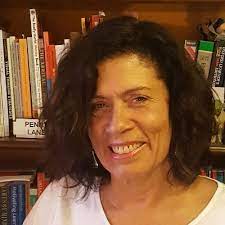 Annie graduated from teacher training college with a first-class degree in teaching English as a Foreign Language in Argentina and holds an MA in ELT and Applied Linguistics from the University of London. She has given teacher-training workshops in Europe, Asia and Latin America. Her latest published work includes Cambridge Global English Teacher's Resource, 2nd ed., published by Cambridge University Press. For many years she served as Cambridge English Speaking Examiner and as a Cambridge English Language Assessment presenter. She is currently part of the Cambridge Teacher Support Service Team of mentors and the Vice-president of TESOL-SPAIN 
---
To view the IATEFL event terms and conditions please click here
Event details
Event type:
SIG Webinar
Literature, Young Learners & Teenagers