Events
IATEFL Career Guides: 'How to become a successful freelancer'
An IATEFL Career Guides webinar presented by Chia Suan Chong 
In this presentation, we'll look at what's involved in being a successful freelancer. We'll cover these three key areas: 1) Organizational details - budgeting & finances, flexible schedule, security; 2) How to get work - self-marketing & professionalizing yourself; 3) How to keep work - quality control, referrals and solid admin.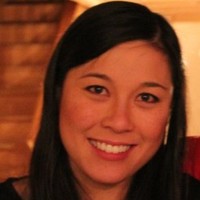 Chia Suan Chong is a writer, communication skills trainer and a teacher trainer. She is the author of the book Successful International Communication, where she presented her ADAPT model as a framework for dealing with intercultural conflict. Delivering both online and face-to-face training to teachers and learners around the globe, Chia specializes in interactive workshops that encourage reflection for more effective international communication and improved collaboration. Currently based in York, Chia holds a DELTA and a Masters in Applied Linguistics and ELT. She was English Teaching Professional's award-winning resident blogger between 2012 and 2019 and now has a regular feature 'Not Only But Also' in the bi-monthly ETp magazine. She has been involved in several publications, has contributed extensively to the British Council Learn English website, and is a regular presenter at IATEFL conferences. More recently, she developed and co-wrote the Pearson ELTD – an extensive entirely-online teacher training course leading to the Trinity Cert PT, an OFQUAL Level-6 qualification.   Chia is also the co-author of VOICES, a new integrated 7-book series by National Geographic Learning for adult learners of English.
This session is only available to IATEFL members. To REGISTER, log into your dashboard and click on 'Membership benefits and offers' to see listed events and registration links.
---
To view the IATEFL event terms and conditions please click here
Event details
Event type:
IATEFL Webinar



United Kingdom