Events
ESOLSIG: Bringing fun back to the challenge of online teaching
Join IATEFL ESOLSIG and Pauline Blake-Johnston for this webinar on Thursday 21 January at 20.00 UK time.
Abstract
Without doubt, ESOL practitioners are facing daily challenges teaching in online settings, with consistent complaints that it is difficult to recreate an ESOL class in a Zoom or Teams room. Many are feeling that the more enjoyable aspects of working in ESOL are being lost.
This is a light-hearted chance to learn, or perhaps, re-learn some fun and easy elements you could introduce to your online classroom that might just ease the burden and stress of online teaching. We'll also aim to remind you how to have fun in the classroom, whichever class that might be, with your students.
Speaker: Pauline Blake-Johnston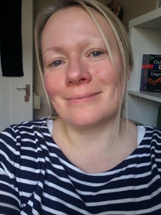 I am an ESOL Lecturer at the Dundee and Angus College and the Chair of NATECLA Scotland. I have been an ESOL Lecturer and Manager for over 13 years now, with extensive experience in Community, Voluntary and FE College settings – primarily in Scotland. My teaching interests lie in the effectiveness of ESOL Policy, the argument/s of integration, social cohesion and what that means to learners as well particular interests in ESOL Literacies, learner engagement and language as an empowerment tool. 
---
To view the IATEFL event terms and conditions please click here
Event details
Event type:
SIG Webinar
ESOL