Brief summary of the SIG event
Join IATEFL Business English SIG and Rachel Paling for this workshop.
This workshop will focus on how to deliver skilled "coaching conversations" bearing in mind the new ICF Coaching competencies launched in 2021 to facilitate more powerful learning processes.
Participants will actively engage in building up powerful coaching conversations to fully understand how to bring in awareness about how we communicate as trainers and educators. A brief intro to coaching and coaching models will be accompanied by a deeper dive into the core competences of the ICF, such as:
Understanding and consistently applying coaching ethics and standards of coaching
Developing and maintaining a mindset that is open, curious, flexible and client-centered
Partnering with the client and relevant stakeholders to create clear agreements about the coaching relationship, process, plans and goals.
Partnering with the client to create a safe, supportive environment that allows the client to share freely.
Maintaining a relationship of mutual respect and trust.
Being fully conscious and present with the client, employing a style that is open, flexible, grounded and confident
Focusing on what the client is and is not saying to fully understand what is being communicated in the context of the client systems and to support client self-expression
Facilitating client insight and learning by using tools and techniques such as powerful questioning, silence, metaphor or analogy
Partnering with the client to transform learning and insight into action
Promoting client autonomy in the coaching process.
There will be breakout practice rooms and active learning practice to help embed the new patterns of conversation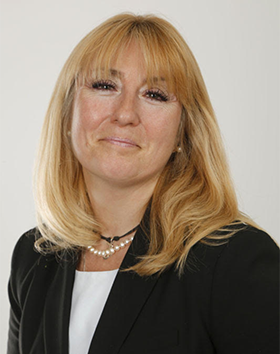 Rachel Marie Paling founded Efficient Language Coaching in 2008 and created the method Neurolanguage Coaching® . She started teaching English as a Foreign Language to adults over 35 years ago. She has a BA Honours in Law and Spanish, a Masters in Human Rights and Democratization (EMA) and qualified as a UK Lawyer in 2003 She combined her teaching experience, her specialisation in business English and her legal knowledge to coach top executives across Europe. She has created the new method and approach called Neurolanguage Coaching® and has trained approx. 850 language teachers worldwide certifying them as Neurolanguage Coaches with her training course, one of the only language coaching certification courses in the world accredited by International Coach Federation USA. She is a professional coach with the PCC Credential from the International Coaching Federation and also holds an MA in Applied Neuroscience.

This event is kindly sponsored by Efficient Language Coaching.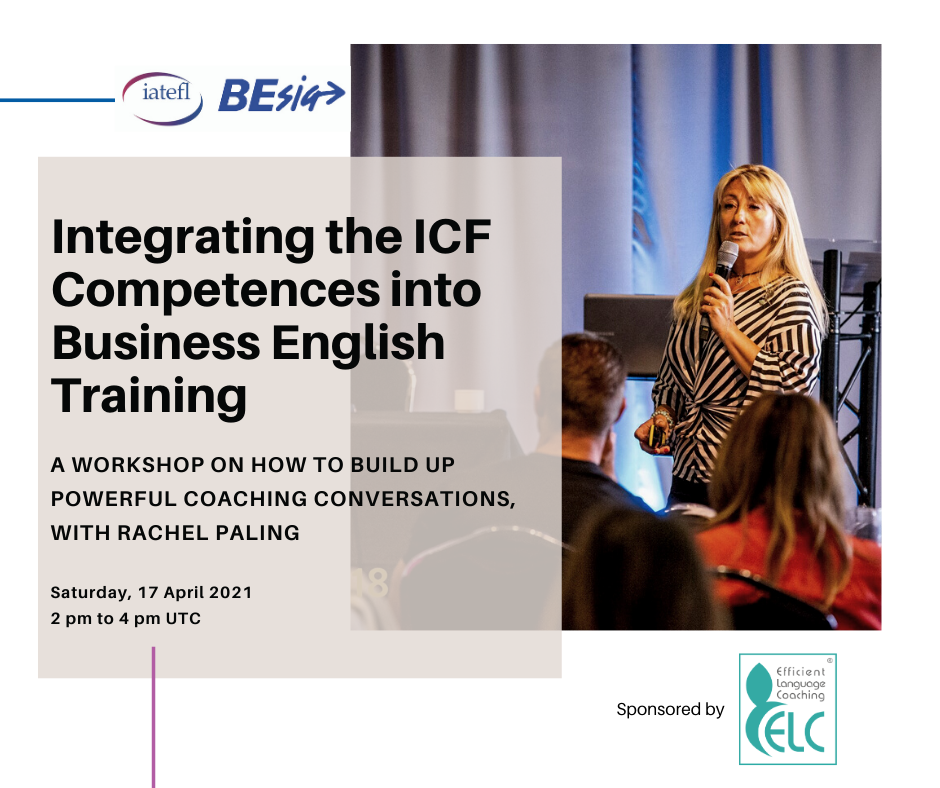 ---
IATEFL members need to login before registering for this event in order to receive the member discount.
Non members wishing to register for this event must hold a user account with us. If you don't already have a user account then create one by clicking 'Login' at the top left of the screen, then select "create new account". This is free and is quick and easy to do.
Booking fees will increase to the standard rate for those delegates who book but do not pay by the earlybird deadline.
To view the IATEFL event terms and conditions please click here
When
17th April, 2021 3:00 PM
SIG Events
| | |
| --- | --- |
| Which SIGs are involved in this event? | Business English |
Fee Details For Website
Fee Details - displayed on website
7.50GBP for non members

Free of charge for IATEFL and IATEFL BESIG members



Members should make they are logged in to receive the member discount.